You will see a login window as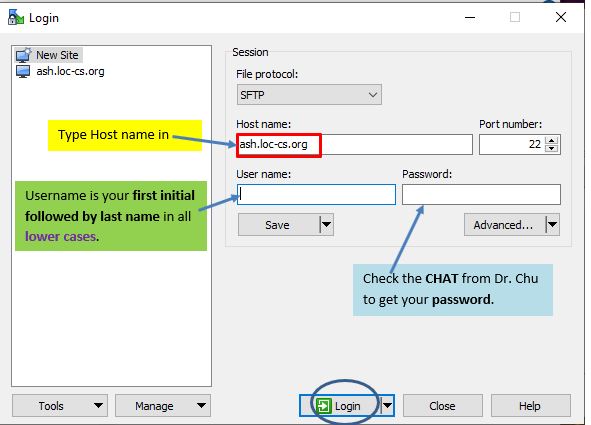 The Host name is

ash.loc-cs.org


The User name is your

first initial followed by last name, all in lower cases

.
Check the CHAT from Dr. Chu to see your own password.
After you fill in these three sets of information, click Login.